You are here:
Home
>
Shop
>
Used Motorcycle Spares and Parts
>
Yamaha Used Motorbike Spares
>
Yamaha XJ900F (1994)
Used Yamaha XJ 900 F (pre Diversion) Spares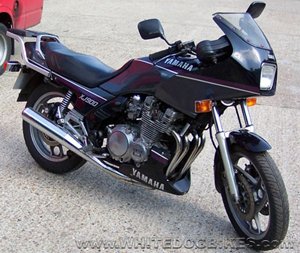 Yamaha XJ900F (L Reg-1993, 4BB2 model, Pre Diversion)
Frame no: 4BB013---
Please note -
Unless stated otherwise, all the parts we sell in this section are
USED
and will have some marks and/or wear.
More info....
Yamaha XJ900F and XJ900 Diversion WANTED for CASH. More info...
More pages in this section.....

Showing 1 to 30 of 32 products.
Use the links below to view more items.



| Next Page >>