General Information About Used Motorcycle Parts & Spares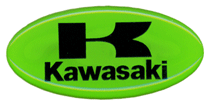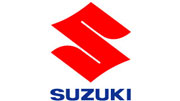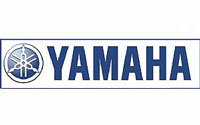 Useful parts links (for checking if parts fit other bikes/years):
BikePics.com - Online motorcycle pictures (useful for reference)

DropBears - Motorcycle model codes

Whitedogbikes - Specs and info for some of the bikes we have dismantled
Please note when buying used parts.....
Unless stated otherwise, all the parts will be used and have some wear and tear. Any areas of damage, marks, scratches etc are normally listed in the description or shown in the picture
We do not use phrases like 'good condition' etc in our descriptions.
This is because everyone has a different opinion of conditions, what one person considers good condition may be what the next person considers fair condition.
All the items we sell have the good and bad points listed with a clear photo.
For most of the used motorcycle spares we sell, customers are still covered by the distance selling regulations and relevant cooling off period.
Any items being returned for refund or replacement, must be accompanied by the original delivery note or invoice and must be returned in the same condition as they were sent out (so we cannot refund part or fully dismantled items and/or items that have been damaged during fitment).
Please note - we do not offer part refunds on used part's & spares (only a full refund once the item is returned to us).
Some parts may be marked to indicate which motorcycle or area they fit.
Most of these marks do clean off (we normally use tyre marking pens so there easily cleaned off with a mild detergent or degreaser).
Some items (mainly bodywork) are marked in places that won't be visible when on the bike (e.g. the inside/back of side panels).
Generally speaking, if you want to know what parts are included with the item (e.g. If spacers are included with a spindle etc) look at the picture of the item.
Any additional parts included with the item are normally included in the picture. If an extra part isn't in the photo, it's probably not included or has already been sold (but, you can always contact us to check)
We can send most parts to other countries, including Europe, Australia and the USA. You can ask for a shipping quote for your country Here.
Please bear in mind, the fitting of new and/or used motorcycle parts and spares may require a certain amount of technical know-how, so don't attempt the fitting or repairs yourself if your at all unsure of how to fit the part safely.
If you have any questions about the used spares we have for sale, please email us!