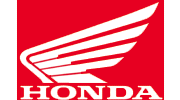 Used parts available from a Honda NSR 125R Alcast (JC20)…….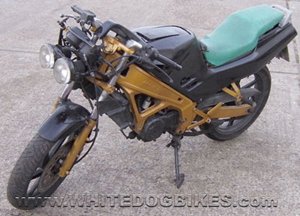 A little bit about the Honda NSR125R Alcast………
Bike manufacturer: Honda
Bike model: NSR 125 R Alcast

Honda model code: JC20
Years (in the UK): 1990 to 1992

Frame number: Started – JC20-0—–

Dates, models and updates:

NSR125 R-K (March 1990 to March 1991) – Alloy Alcast frame lightweight sports bike. Single rear shock (monoshock). 17 Inch, 3 spoke wheels. Bean can style exhaust silencers. Full fairing with twin round headlights. Front and rear disc brake. Available in red, white and blue colour scheme.
NSR125 R-L (April 1991 to December 1991) – Same as R-K model but now has six spoke wheels (instead of 3 spoke), new front mudguard and also now has a race plate graphic on the tail piece. Available colours: red, white and blue or black, purple and green.
NSR125 R-M (January 1992 to April 1992) – No changes
NSR125 R-N (May 1992 to December 1992) – Now available in black and grey
Please Note regarding above dates and models:
There were LOADS of grey import Honda NSR125R's many of which were registered at different times to the official UK release dates.
Chassis/Frame
Frame: Honda Alcast frame. 2 Piece die cast aluminium (alloy) frame (bolted together) made by Grimeca
Engine
Engine type: 2 stroke, single cylinder (water cooled)
Engine power: 12 bhp (UK model)
Engine size: 124.8 cc
Bore x stroke: 54 x 54.5mm
Engine Cooling: Liquid/water cooled
Other engine stuff: Honda RC-Valve equipped (Revolution Control valve)
Fuel system
Fuel: Unleaded petrol
Fuel tank capacity: 13 litres
Fuel system: Carburetor (Dellorto)
Gearbox, clutch and final drive
Transmission: 6 speed
Gearbox Oil: Scooter gear oil
Clutch: Wet, multi plate clutch
Final drive: chain drive
Ignition, Electrics and Starter
Ignition: Electronic CDI
Starter: Electric and kick start
Battery: YTX5L-BS / CTX5L-BS / DTX5L-BS
Weight 'n Measures
Dry weight: 130 kg

Wheel base: 1,350mm
Wheels and Tyres
Front wheel:
Rear wheel:
Front tyre: 100/80-17 (tubeless tyre)
Rear tyre: 130/70-17 (tubeless tyre)
Suspension and Brakes
Rear suspension: Single rear shock absorber (Honda Pro-Link mono shock)
Front brake: 2 Piston Grimeca single disc and caliper (hydraulic brake)
Rear brake: 1 Piston Grimeca single disc and caliper (hydraulic brake)
Useless stuff…….
Designed and assembled by Honda Italy (Honda Italia Industriale S.P.A).
The Honda NSR125R was a fully faired version of the Honda NSR125F naked bike.
The UK versions of the Honda NSR125-R were restricted to 12bhp but many of the grey import bikes were unrestricted.
The NSR 125-R uses a similar engine to the Honda NSR125-R JC22 (Foxeye model) and the MTX 125.
The 'NSR' part of the Honda NSR125R comes from Honda successful
NSR 500 GP bike.
The NSR 125 JC20 used Honda's RC Valve (Revolution Control valve) which monitors the engines RPM and opens and closes a 2 blade exhaust valve. The RC valve was controlled by an electric servo motor.
Buying advice:
Hell, where to start! Unfortunately, as with most bikes that were made by Honda Italy, the NSR125R does have a few 'built in' gremlins…….
The starter motors were prone to failure due to them being mounted on the front of the engine (where they collected all the dirt from the front wheel!).
The RC valve system can be problematic, usually either due to the control box being faulty or the servo playing up (or both!).
Electrics and wiring were never great on these bikes either.
There were also subtle changes between all the NSR125's manufactured for different countries, which can make sourcing spare parts a bit of a problem!
If your buying one, buy it cheap and have a back up bike if your planning on using it for getting to work ever day.
'90 to '93 Honda NSR125-R JC20 Spares
Sources/Thanks to:
Wiki article about the NSR125