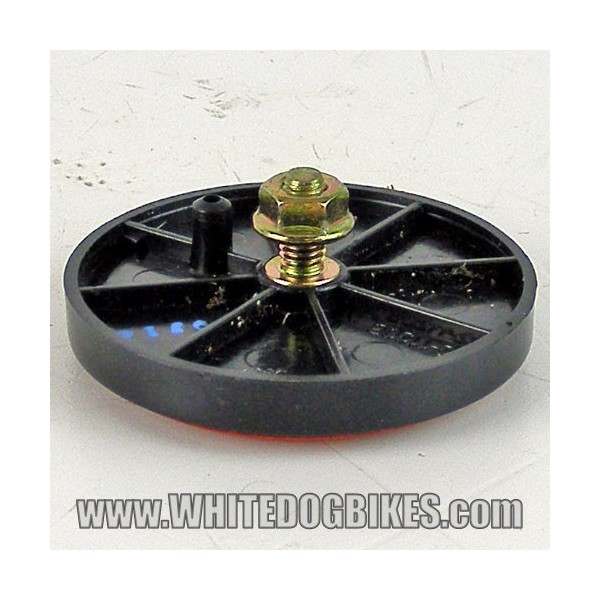 View larger
Filtrex Oil Filter Ref OIF031 (same as HF141, KN-141)
OIF031
New
Hiflo equivalent: HF141
K and N equivalent: KN141
Vesrah equivalent: SF-2008
In stock
Availability date:
Buy this item in 3 clicks with Paypal
Item info...
This oil filter fits the motorcycles and scooters below:


Fantic 125 Caballero R Enduro LC (08-12)
Fantic 125 Caballero R Competition LC (08-12)
Fantic 125 Caballero R Competition Racing LC (08-12)
Fantic 125 Caballero Motard LC (08-12)
Gas Gas EC250 F 4T (10-11)
MBK 125 Citycruiser (07-11)
MBK 125 Cityliner (07-11)
MBK 125 Skycruiser (06-11)
TM Racing 250 4T (08-12)
TM Racing 450 4T (2011)
TM Racing 530 4T (07-11)
Yamaha VP125 X-City (07-12)
Yamaha WR125 R / X (09-12)
Yamaha YP125 R X-Max (06-12)
Yamaha YP125 R X-Max Sport (06-11)
Yamaha YP125 RA X-Max ABS (11-12)
Yamaha YP 125 R X-Max Business ABS (2011)
Yamaha YZF-R125 (08-12)
Yamaha YZF-R 125 50th Anniversary Edition (2012)
Yamaha WR250 F - R/S/T/V/W/X (03-06)
Yamaha XG250 Tricker (05-08)
Yamaha XT250 X / XC (2008)
Yamaha YZ250 F - R/S/T/V/W/X (03-08)
Yamaha WR450 F - R/S/T/V/W/X (02-08)
Yamaha YFZ450 S / T / V (04-06)
Yamaha YZ450 F - R/S/T/V/W/X (03-08)

Filtrex heavy duty Hi-Flow filters are supplied to major original equipment manufacturers worldwide and meet all current Japanese industry standards

Filtrex oil filters have been developed in conjunction with and are used by leading motorcycle race teams in FIM World MX1/2 championships, as well as the British Superbike Championship

Filtrex oil filters offer high performance filtration whilst guaranteeing optimum flow rates and oil pressures.
All paper oil filters feature a unique all-round mesh casing which increases oil filter stability and rigidity over standard filters.

Equivalent part numbers for this filter:

Part number: OIF031
Hiflo equivalent: HF141
Vesrah equivalent: SF-2008
K and N equivalent: KN141
OEM Yamaha equivalent part number: 5TA134400000
OEM TM Racing equivalent part number: 5YPE344000

Filtrex OIF031 oil filter benefits:
Meets all current Japanese oil filter industry standards
Ensures high performance filtration
Mesh outer casing helps protect the filter and improve rigidity
Protected by a hard wearing and durable outer case
Developed and tested with FIM MX1, MX2 and BSB championship teams
Postage information...
We can also deliver some parts to Europe and other countries Ask Us Here!
Please note: This item weighs (approx) 0.13kg.
For oils, coolants and similar products the above weight is per litre.
Items over 1kg and goods classed as hazardous (oils, aerosols etc) cannot be sent to some UK outer areas including Northern Ireland, UK Isles ( Wight, Man, Channel etc) and Scottish outer areas (postcodes starting AB, FK, IV, KA, KW, PA and PH). More info...
Questions and answers...
---
No questions have been asked about this product.
Buying and returns info...
Can you return this item for an exchange or refund?
Yes, you can return this item up to 60 days after it has been delivered for a refund or exchange.
More info...
How can you pay for this item?
You can pay by Paypal either using your credit/debit card or your Paypal balance.
Just use the Paypal link above to buy the item or hit the Add to Basket button above, then hit the Checkout button at the top/right of this page.

Is this website safe to make payments through?
Yes, we use
Paypal
to safely and securely process card payments.
Our checkout is secured and encrypted by a company called
Geotrust
to make sure your details are submitted safely and securely.
More info...
Who are Whitedogbikes?
White Dog Motorcycle Accessories are a small mail order motorcycle parts business based in Halesworth, Suffolk (on the east coast of the UK).
We have been selling motorbike and scooter parts and accessories since 2003.
More info...
Where are you based?
Our address is:
White Dog Motorcycle Accessories
Unit 2,
Primes Lane Units,
Primes Lane,
Upper Holton,
Halesworth,
Suffolk.
IP19 8NZ.
You can also find our address and a map on our
Location Page
How can you contact us if you have a question?
You can contact us using the email address below:
Email: enquiries@whitedogbikes.com
You can also email us on our
contact us page