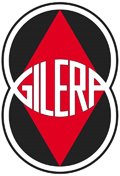 Gilera DNA 50cc in red
Looking for spares? Gilera DNA parts on Amazon….
Gilera DNA 50 Specs…..
Introduced into the UK in July 2000, the Gilera 50cc DNA was a ground breaking hybrid of a motorbike and a scooter. The DNA 50 featured larger (14 inch) wheels and front forks and body layout similar to a motorbike, whilst using a twist and go engine, automatic transmission and drive from a scooter.
The DNA 50cc proved massively popular with younger riders and although it was restricted to 30mph (as per UK law!), it was fairly easy to de restrict and unrestricted 50cc models could (supposedly!) get up to 60mph!
Continue reading →