The Micro-Metric strap retention system is a feature on many new Gmac and Nitro motorbike helmets.
The Micrometric strap works like a large, reusable cable tie with a toothed strap and a ratchet holding mechanism.
As well as being a very safe and secure system for holding the motorcycle helmet on your head the micro metric buckle can be done up and undone without taking your motorbike gloves off (unlike the conventional 'Double D' and 'Seatbelt buckle' strap systems that you need to take your gloves off to undo!).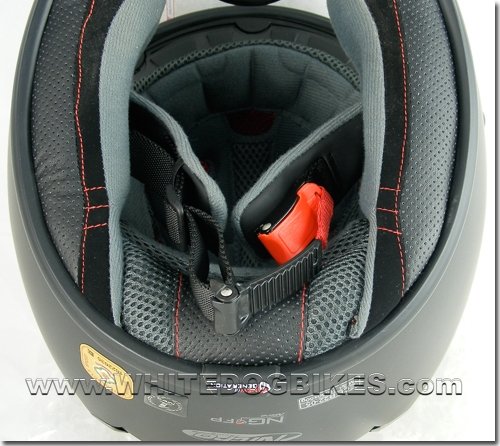 The pic above shows the undone helmet strap and buckle.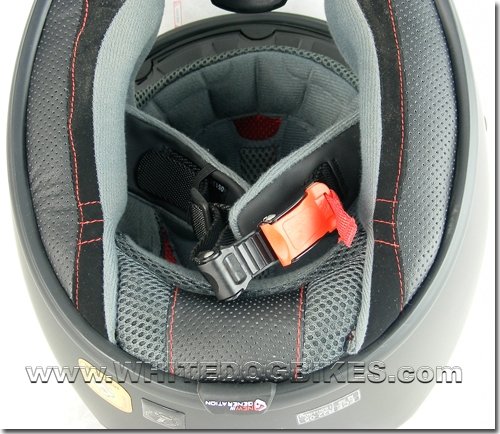 The pic above shows the strap and buckle in the closed position.
Simple to use motorbike helmet strapping system…..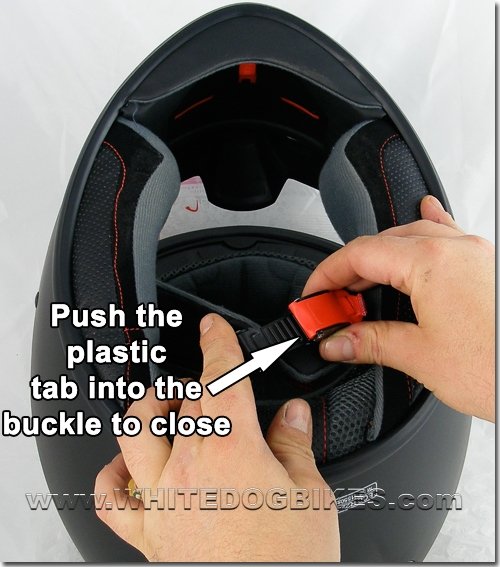 To close the buckle (with the helmet on your head) just push the end of the strap into the red ratchet.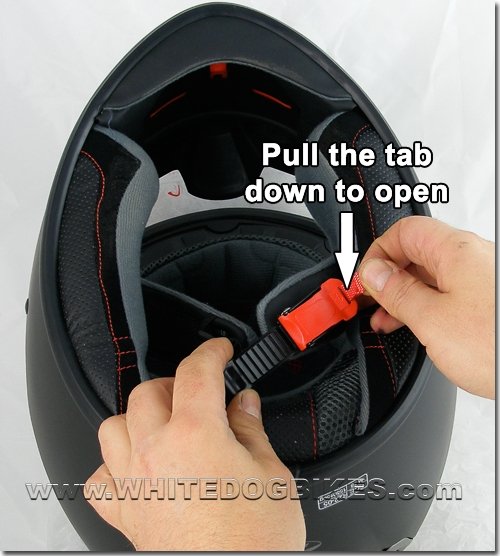 To open the buckle just pull down on the red tab on the end of the ratchet and the toothed strap end slides out.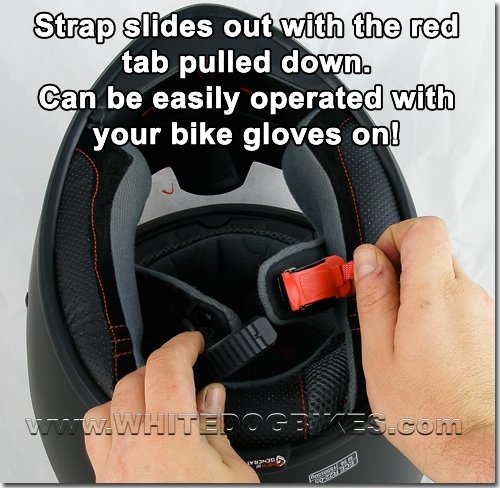 Effective and simple to use even with your gloves still on!