More info
Rock Oil Synthesis 2 Racing premix 2 stroke oil is probably the most advanced motorbike pre-mix 2 stroke oil currently available.
The advanced synthetic bases and additives used in Synthesis 2 Racing 2 Stroke Premix help prevent the problems of ring sticking, port blocking and cylinder wear in motorcycle engines.

The phenomenal film and shear strength of S2R give the maximum protection for delicate motorbike engine parts like bearings which improves reliability whilst the clean burning formula helps to maximise the power.
Synth 2 Racing can be used in all 2 stroke high performance engines and can also be mixed with all 2 stroke oils (except castor based).

Rock Oil Synth 2 Race is especially good for older Vespa and Lambretta 2T premix systems.

Benefits of using Rock Oil Synthesis 2 Racing premix 2 stroke Oil:
Excellent film and shear strength makes it able to withstand extreme engine loads
Helps prevent ring sticking
Helps prevent port blocking
Fully synthetic formula helps to protect the engine and minimise cylinder wear
Exceptional protection for engine bearings
Clean burning qualities help release maximum power from the engine
Extensively tested and used by Rock Oil sponsored MX and track championship teams!

Oil type:
2 stroke premix oil (fully synthetic)

Approvals:
JASO FD
JASO FC
API TC
ISO-L-EDG

Please note - This oil is for use in two stroke PREMIX/TANK MIX systems only!

Not sure which oil you need for your bike? Ask Us!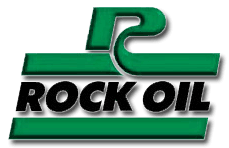 Can you return this item for an exchange or refund?
Yes, you can return this item up to 60 days after it has been delivered for a refund or exchange.
More info...
How can you pay for this item?
You can pay by credit/debit card, Paypal, cheque or postal order.
Just either use the Paypal link above to buy the item or hit the Add to Basket button above, then hit the Checkout button at the top/right of this page.

Is this website safe to make payments through?
Yes, we use a secure payment provider called
Sagepay
to safely and securely process card payments and we also accept
Paypal
payments.
Our checkout is secured and encrypted by a company called
Globalsign
to make sure your details are submitted safely and securely and we are regularly tested for security risks by a company called
Security Metrics
.
More info...

Who are Whitedogbikes?
White Dog Motorcycle Accessories are a small mail order motorcycle parts business based in Halesworth, Suffolk (on the east coast of the UK).
We have been selling motorbike and scooter parts and accessories since 2003.
More info...
Do we have a shop you can visit?
Yes, our address is:
White Dog Motorcycle Accessories
Unit 2,
Primes Lane Units,
Primes Lane,
Upper Holton,
Halesworth,
Suffolk.
IP19 8NZ.
You can also find our address and a map on our
Location Page
How can you contact us if you have a question?
You can contact us using the details below (please note, if you are asking technical, measurement or fitment type questions please email as it gives us a chance to research our answer so we can give you the correct info):
Email: enquiries@whitedogbikes.com
or
Phone: 01986 875429
You can also email us on our
contact us page