You are here: Home > Exhausts > Motad exhaust information
Motad Motorcycle Exhausts & Venom End Cans

All Motad Exhausts are MADE IN THE UK!!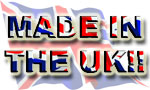 Motad Ltd were founded in 1968 & are a privately owned, UK designer and manufacturer of aftermarket exhaust systems.
For over 35 years the name Motad has been synonymous with well engineered, long lasting, road legal aftermarket exhausts. Motad are a leading supplier of stainless steel replacement systems for popular bikes like the Fireblade, Bandit, Fazer and ZXRs. Traditional Motad exhausts are supplied in stainless steel and mild steel deep lustre chrome.
Ease of fitment, high build quality, performance and reliability have been features that have attracted owners to purchase Motad products.
Information about the Motad range:
VENOM Motorcycle Exhaust 'E' Marked End Cans & Silencers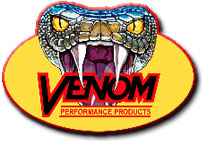 Fully road legal Venom cans are stamped with European 'e' mark . The silencer sleeves are available in stainless steel and carbon fibre. All other parts of the silencers are 304 stainless steel.
Venom road legal cans feature a tapered baffle for maximising power and silencing efficiency. Venom road legal cans feature a `Decibel Eater` baffle in the entry to the can (or billet) which can be removed for race use (Venom exhaust end cans do not comply with road noise standards if the baffle is removed).
MOTAD Motorbike Touring Exhaust Systems and Silencers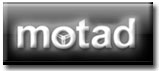 MOTAD exhaust systems are the definitive replacement exhaust for the sophisticated touring rider. The most competent all-round exhaust to keep you riding.
These systems are made from top quality steel (stainless steel where specified) finished in a highly durable (Severe External Use) bright chrome finish. All pipes are 304 stainless steel for maximum longevity.
MOTAD STAINLESS Motorbike Exhaust Systems, Headers & Downpipes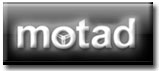 MOTAD Stainless downpipes are made from full grade (18/8- 304) stainless steel for those owners who will appreciate their bike for many years and want an exhaust to be there with them.
Motad's 36 month, unlimited mileage warranty gives you the confidence to fit and forget.
MOTAD NETA Motorbike Exhaust Systems, Headers & Downpipes



MOTAD NET-A exhaust systems have been developed for bikes from the muscle bike era of the 80's, these cans match the black engines of the period & are fully road legal.
MOTAD NETA pipe sets are 18/8 grade stainless steel for longevity and with black chrome used in some applications.
MOTAD NEXXUS Motorbike Exhaust Systems, Headers & Downpipes



MOTAD NEXXUS exhaust systems use full 18/8 grade stainless steel pipes matched to an impeccably styled sports silencer, these are the definitive sports tourer systems.
The silencers are finished in deep lustre chrome (on double layer nickel-BS 1224 cond 4 severe external use) and styled to match the bodywork of your bike.
MOTAD Nexxus systems combine styling with maximum power and serviceability.
All MOTAD exhaust systems & parts are MADE IN THE UK!!