You are here:
Home
>
Shop
>
Used Motorcycle Spares and Parts
>
Yamaha Used Motorbike Spares
>
Yamaha XV700 Virago (B reg-1984)
Used 1984 Yamaha XV 700 Virago Spares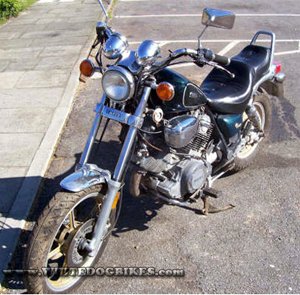 Yamaha XV 700 Virago (B Reg-1984 42X model)
Frame no: JYA58E008FA------
Please note -
Unless stated otherwise, all the parts we sell in this section are
USED
and will have some marks and/or wear.
More info....
Yamaha XV Virago BOUGHT for CASH. More Info....
&nbsp &nbsp