You are here:
Home
>
Shop
>
Used Motorcycle Spares and Parts
>
Honda Used Motorbike Spares
>
Honda CB400 SF Super Four (1992 to 1993 NC31 model)
Used 1992 to 1993 Honda CB 400 Super 4 (NC31) Spares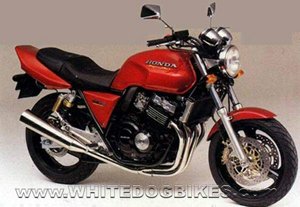 Honda CB 400 SF -Super Four- NC31 (1992 to 1993 NC 31 Model)
Please note -
Unless stated otherwise, all the parts we sell in this section are
USED
and will have some marks and/or wear.
More info....
Honda CB400 Super 4 Bought For CASH. More Info....
Sale Now On -
20% Off

All Used Motorcycle Parts!!

Please note - Sale is for

USED

parts only and excludes any new parts listed in this section.
&nbsp &nbsp